What We Do
Imagine IPS takes the hassle out of IT structure and Telecoms by providing Internet connection options to ensure that you get all of your connectivity and support solutions from a single provider. We customise our solutions to suit your needs
What Does This Mean?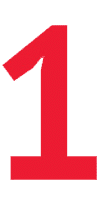 Billing solution

Point of contact for technical queries

Key account manager
To offer you, the client, infinite control over your chosen IT and Telecoms solutions.
Imagine Services
VOIP
Imagine IPS offers Voice Over IP for business and residential clients in an effort to assist you in saving up to 40% on call costs.
Ultra Fast Fibre
Fibre is the new kid on the connectivity block and everyone is noticing his superior performance – offering you faster Internet to get more from the time you spend online
Wireless Internet Access
Imagine IPS provides unlimited wireless internet for your home & business, giving you a viable internet connection without relying on a landline install
LTE-A Wireless Broadband.
LTE-Advanced offers high speed internet – 2 -3 times faster than LTE.
Imagine Endless Streaming & Smooth Gaming