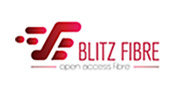 Imagine + Blitz Fibre = Great Fibre Broadband
Fibre to the Home(FTTH) or Fibre Broadband is the ultra-fast data delivery of uncapped connectivity via fibre optic cable to your home. Imagine offers a stable, reliable broadband connection using Blitz Fibre with speeds up to 100Mbps which means that buffering and slow connectivity is officially a thing of the past.
Suitable for basic internet usage & browsing
Suitable for basic internet usage, browsing, online gaming & streaming
Suitable for internet usage, browsing, online gaming & streaming
Suitable for internet usage, browsing, online gaming & streaming

Suitable for internet usage, browsing, online gaming & streaming

*Cancellation terms and conditions apply
Add a Telephone Service
Imagine IPS also offers VOIP (Voice Over Internet Protocol) for business and residential clients – which can save you up to 40% in call costs, among its many other benefits. It's time to leave the world of traditional telephony behind and join the VOIP revolution.
No Telkom line needed, Calls are sent out over your Blitz fibre connection.

Number Porting Available

Low call Rates

Telephone Handset Rentals Available (24 Month Subscription)

Desktop IP Phone – R910 Once Off
Cordless IP Phone – R1520 Once off
Kempton Park
Caro Brooke
7 Piaggio Street, Bonaero Park
Maple Meadows
Maple Street, Pomona
Phoenix Estate
Mirabel Street, Pomona
Avion Mews
Mirabel Street, Pomona
Tudor Village Phase 2
83 Quintis van der Walt Street, Norkem Park
Eton Lofts
40 Veld Street, Glen Marais
Bali on Glen
59 Tulbagh Street, Pomona
Falcons Crest
169 Ascolona Street, Pomona
Bona Manzi
49 Koppie Avenue, Glen Marais
Benoni
Earlstone
189 Uys Street, Rynfield
Waters Edge
257 Swallow Road, Rynfield
Cambridge Gardens
15 Chaucer Road, Farrarmere
Fairview
President Brand Road, Rynfield
D'Avignon
167 President Kruger Street, Rynfield
La Musique
Flute Street, Rynfield
Santo Domingo
President Brand Road, Rynfield
Hamilton Close
65 Kirschner Road, Rynfield
Cherry Creek
Kirschner Road, Rynfield
Brentwood Gardens
Silver Street, Goedeburg
La Motte
President Boshoff Street, Rynfield
Villa Bianca
Venus Street, Goedeburg
The Seasons
President Steyn Road, Rynfield
Villa Baroque
91 East Road, Brentwood Park
St Kitts
Uys Street, Rynfield
Villa Santika
Uys Street, Rynfield
Balisani
Lessing Street, Rynfield
Waterfall Park
43 Beryl Street, Goedeburg
Aspen Creek
Kirschner Road, Brentwood Park
Boksburg
Villa Nosa
Koos De La Rey Str, Beyers Park
Emerald Close
Circuit Road, Beyers Park
Stone Arch
83 Leith Road, Bartlett
Viva la Vida
63 Leith Road, Bartlett
Shiraz
10th Avenue, Ravenswood
Villa Bellini
34 Olivia Road, Eveleigh
Blaauwberg
Kirschner Road, Beyers Park
Kay-Lee Estate
116 Ridge Road, Bartlett
Valerina
103 13th Avenue, Beyers Park
Other
Oakland Estate, Twin Oaks, Oakland Mews & Carnival Manor
45 Hospital Road, Sherwood Gardens, Brakpan
Get Connected Today.
If your neighborhood or complex is within the Blitz Fibre coverage area or not, fill in the form and we'll find the best option to get you connected.
Thank-you for your submission. An Imagine representative will contact you shortly.